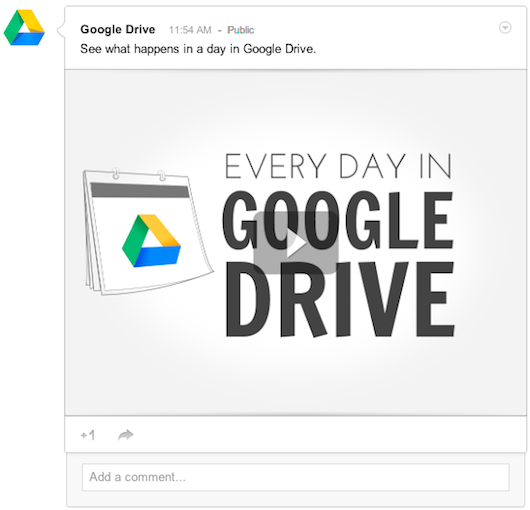 If you use Google Drive and like sharing your files on Google+, this is a huge announcement for you. Starting today,
files can now be viewed directly in the Google+ stream
. This includes presentations, PDFs, videos, and more.
An example post with this feature can be found
here
.
This will make sharing content much easier, and as integration with Google+ continues to grow in ways such as this we will only see Google+ becoming more and more like the all Google "social hub" it was made to be.